huahhh rasanya badan tengah melawan virus dengan hebatnya kat dalam.
sy tak demam, but i can feel the
war
.. lolx.
ok ok cepat minum susu strawberry -gluk-gluk-gluk
*minum*
:P
tekak yang kering sebab cuaca panas,
maka minum banyak ais semalam HAHA. ais berlebihan --> sakit?
//
oh well bukan nak cerita pasal demam.
sy nak buat survey yang dicurik daripada nadia di alamat 
http://langitdanawan.blogspot.com
xD
mari!!
01. What's the last DVD you watched?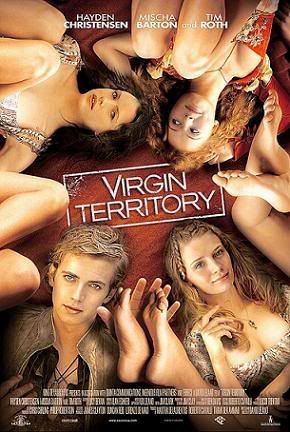 dvd dengan gambar yang lawa & orang2 yang lawa xD
02. What are you wearing at the moment?
//baju.. hahaha.
03. What are you listening to at the moment?
//i can't believe this myself, tapi sy tengah dengar lagu
it's over - jesse mc cartney
.. wah haha (mula-mula dengar, ingatkan lagu chris brown.. lolness)
//and few songs yang dengar kat radio tapi tak tau tajuk dia :PP
04. What are your future plans?
//membeli laptop fujitsu
*nampak sangat plan jangka pendek T_T*
gambar hiasan. ni laptop fujitsu yang boleh jadi turntable. cooh eh? ;]
something like this aa. kecik. hitam :P
senang nak hangkut.. lolx.
05. What video games are you playing at the moment?
//dah lama tak main video games.
//last time main PC games,
delicious 2
=p~
game-game berkaitan makanan adalah mengujakan

*exciting*

xD
06. What do you drink the most?
//sarsi f&n taruk ais xD
07. Is there a useless thing that you cannot brace yourself to throw out?
//brand tags. hari tu ada buang sikit sebenarnya, sebab banyak sangat T_T (yeppa i collect brand tags. sesapa ada tag2 yang pelik tu, sila pass ke sini :P)
//stoking yang hilang pair sebelah. apsal ntah sy simpan lagi.. lolx
08. Who was your first big crush?
. i can't differentiate sebab banyak sangat.. hahaha. may be budak form 1 yang lari pecut & lompat jauh untuk rumah merah tu xDD
*dia lompat sangat jauh, seriously*
09. What did you want to be when you grew up?
//i was planning on becoming an art designer. hahah. and a writer xDD
yang kerjanya adalah design 24/7
10. What is your favorite object on your table?
//
*sambil jenguk meja*
scoot, jeep and mpv mini model xDD
19. What do you want?
//him :
i want to jump/summersault with him. hahaha.
ok kidding. he's taken. lain! :B
//sila rujuk objek di soalan nombor 4.
//sy juga nak external HDD, broadband, GPS dan semua benda teknologi itu. kalau boleh. xD
20. What should you be doing right now?
//showering? HAHAH (it's too early to shower <--alasan)
21. What's the meaning behind your LJ username/name/nicknames you go by?
//biasa sy pakai username
ezrylpark
kat mana-mana pun. meaning? ::ezryl bermain di skate park. HAHA
horehh da tamat! mari buat tarian punggung!

*terpengaruh dengan sin chan*

T_T