sejak netbook acer retak dipijak (suspek) ariana,
dan laptop vaio tahun 2007/2008 semakin slow serta dua keys tak dapat ditekan,
wani e dah berura-ura nak beli laptop/notebook/ultrabook baharu.
pilihan utama adalah ultrabook hof koz,
sebab ringannya dan nipisnya
*siapa tak nak!*
macam biasa la, before beli atau pergi kedai,
kita survey-survey dulu kat internet.
mana yang hot stuff must put on consideration.. aicewah.
sebenarnya design yang ideal untuk pencinta artsy stuff macam sy adalah semestinya macam ni :
MACBOOK AIR. tak siapa dapat nafikan design dia yang zomaigardd lawanyaaaa.
nipisnyaaaaaaaa. beautynyaaaaa. sophisticated gilaaaaa-----
*insert horrific excited face here*
plus, macbook sekarang ni dah affordable untuk semua.
ko ada RM3k, then you can get yourself a macbook air.
(kecuali la kalau ko put an eye on macbook pro. tu mahal tu!)
tapi satu je masaelah, tuanku.
ai selesa pakai windows.
dan produk-produk apple ni biasanya semua benda nak kena bayar.
nak install ni kena bayar, install tu kena bayar.
pulak tu punya susah nak sharing dengan brand lain.
fyi macbook boleh guna windows jugak, tapi akan menjadikan macbook tu slow.
sebab macbook memang dah diciptakan untuk guna mac OS.
they're meant for each other. gituu. hihi
habis survey sana sini,
akhirnya sy terjatuh helikopter dengan this one ultrabook, yaw!
mempersembahkan!!!
hambik, yang ni kita kasi gambar besar sikit. xD
dell's xps 13!! *thunderous claps*
homai dia punya design (ye wani e adalah rupalistik, sila abaikan) menikam kalbu.
nipisnya dia, sama tahap dah dengan macbook air!
harganya......... erk.
KENAPA LAGI MAHAL DARIPADA MACBOOK AIR ni??!
*headdesk*
T_T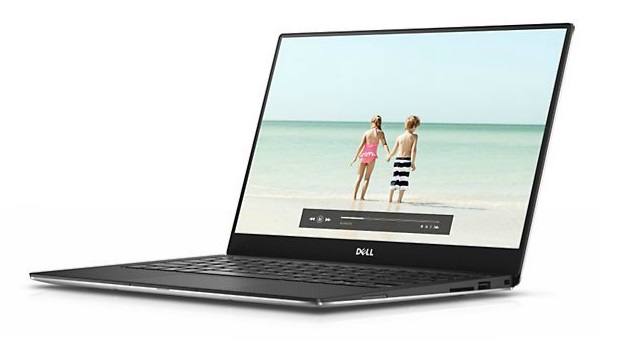 elegant nak mamP.
kenipisannya memang tak diragui. wihihi
NAK!!!
dan di belakang xps 13 adalah steel dengan logo XPS. niceee~ *thumbs up*
sebenarnya sy suka branding XPS ni.
bila tengok nampak macam console games pun ye. haha (yes, you're right. macam playstation! haha)
satu yang sy tak gemar adalah logo dell sedia ada.
alah yang bentuk bulatan then kat tengah ada tulis DELL macam ni..
kalaulah boleh kutepek sticker bentuk skateboard kat atas logo ni. BAHAHA
logo dia macam old school kan.
mengingatkan kepada komputer2 dell zaman dulu2 yang tak berapa terkenal. kihkih kejiness gile wani :B
ye tapi ni betul.
zaman dulu orang prefer fujitsu, vaio, apple.
dell dengan acer ni students je pakai
*dulu la*
but now. look who's on my top chart! xD
betullah, teknologi ni berubah-ubah. dan ko kena adapt.
once ko tak adapt, brand lain akan pintas.
(maknanya macam roda jugak. ada ups and downs. lolx)
back to the xps 13,
sy dah tengok jugak harga dia.
wow memang...... WOW.
fikir-fikir jugak ni, mampukah ai membelinya (yang touch screen punya)
*sambil korek tabung ayam*
temptingnya hoihhhhh!!
just.. look at it!