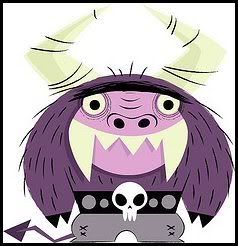 eduardo from foster home©
i think i saw a pickpocket yesterday, on my way back home, at d
serdang commuter station
.
let me tell you how he did his
job
.
d train was coming. every1 got up and stood behind d
yellow line
. i din want to rush in, so i sat at d steel bench.
i saw him looking at my side
*looking at my bag tha has a 'full potential'? gahh*
and he sat at this bench next to me.
suspicious, i prentended to look inside my bag
*actually hiding my wallet somewhere unreachable lolx*
d train was coming. may be he realize i was not his fave
victim
, so he walked to d other door
*not d door tha i was going to enter*
with other crowd.
at tha moment i thought
'oh, may b he's not orang jahat. buruk sangkanya aku.'
since he din 'chase' me.
but after d door closed,
i,
that was standing at d door, saw d same guy walked out from d train and sat back at d station's stairs. what the-- i mean, if he din get in d train, he might be pickpocketed someone at d train's door!!
& i saw him holding a jacket on his arm. jacket! d perfect item to hide d stolen wallets. crap! then i saw him looking for something from d jacket. ackt and i couldnt do nything abt it. :[
so evryone, be careful with an indo-lookin guy, aged around 30-40, slim, holding a
jacket
and looking suspicious. just put ur wallet somewhre safe, aight. jahat punya orang!
we're making the clay animation
*under mr nabil's class*
i think it's funny :P